Financial Advisory Services
Future Vision Financial Advisers will always provide, prompt, efficient, professional financial advice in accordance with industry best practice.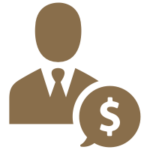 Financial Advice
Future Vision Financial Advisers specialise in providing strategic financial and investment advice to clients. The Future Vision Financial Advisers philosophy is to provide advice driven solutions not transaction driven solutions.
Whether the issue for a client be review and management of an existing Investment Portfolio, advice on the investment of capital newly received, advice on Debt Management, advice on the acquisition of a property or business, advice with respect to Ownership Structures or advice with respect to the development of a broad strategic plan tailored for your individual situations, Future Vision Financial Advisers can assist. Future Vision Financial Advisers specialise in Wealth Creation. Despite the publicity given to those who achieve fabulous wealth relatively quickly, the facts are that most private wealth is created slowly and incrementally over a long period of time. The basic principles of a Wealth Creation Plan are as follows:
Have a Plan
To spend less than one's earnings
To have in place a logical, well thought out investment strategy that is consistent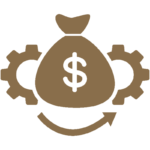 Wealth Management
Future Vision Financial Advisers have a long history of experience in Wealth Management.
Our prime objectives in this area are to assist our clients in protecting the value of the present assets and to grow those assets further in a manner consistent with the client's objectives and risk profile. A key component of Wealth Management is asset allocation (how capital is spread between different asset classes) and diversification ( how capital is spread within each asset class). Future Vision Financial Advisers can assist you in developing a wealth management plan and provide ongoing professional advice and assistance with this plan into the future.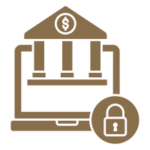 Private Banking
Our Private Banking Service is a Future Vision Financial Advisers flagship service and is based on the centuries old European concept of skilled Financial Advisers providing high quality financial input to private clients.
The objective of this service is to add significant value to the overall financial position of our clients and to help our client's achieve personal satisfaction as a result of achieving financial / business / personal goals and objectives. It is our observation that most people obtain financial advice on a piece meal basis from their banker, accountant, lawyer, sharebroker, life insurance adviser, friends and colleagues. There is often no common thread running between these various advisory relationships and the resulting advice is fragmented and often perplexing. In contrast to this situation, our Private Banking clients have focus and fully understand the steps they need to achieve their objectives. Our Private Banking is a comprehensive, fee for service programme, that encompasses virtually all aspects of one's financial and investment planning position, as well as personal goal setting and family objectives. The Private Banker takes a total overview approach to the clients situation and develops, in conjunction with the client, a broad strategic plan that is aimed to deliver a clearly defined set of outcome. This plan is monitored and reviewed on a regular basis. This strategic plan encompasses all or some of the following issues:
Cash Management
Debt Management
Risk Management
Investment Planning
Estate Planning
Asset Protection
Tax Planning
Planning for family and leisure time.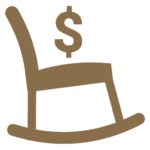 Retirement Planning
Numerous surveys indicate very clearly that Retirement Planning is a major concern for most New Zealanders
There is always a juggling act required between current spending requirements and the need to provide for one's future once retired. Future Vision Financial Advisers are skilled in assisting clients sort out this challenge. We provide detailed analysis of a client's existing situation, including income and spending patterns, make assumptions about likely future income, inflation and investment returns, taxation factors and then provide a range of options for the client to consider.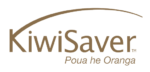 Kiwi Saver
All New Zealanders have the option of belonging to Kiwi Saver.
There is, however, much confusion about the options and benefits available. Your Future Vision Financial Advisers can provide you with all of the information you need to know about Kiwi Saver.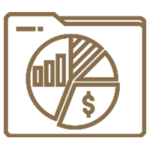 Share Portfolios
One of Future Vision Financial Advisers specialties is the management of significant Share Portfolios for Private Clients.
The Future Vision Financial Advisers role is to develop an appropriate medium to long term strategy for the client portfolio and then provide a sophisticated ongoing day to day management service for the portfolio using external advisers and consultants with the aim of producing portfolio returns that outperform accepted industry benchmarks. Future Vision Financial Advisers' Portfolios very rarely hold Managed Funds or Unit Trusts, the thrust of the Portfolio is for the client to hold a relatively small number (usually no more than 10 to 15) of individual stocks in the Portfolio. The broad objective is to significantly out perform standard benchmarks and over the years, the standard benchmarks have been regularly outperformed by clients who have adopted the Future Vision Financial Advisers approach.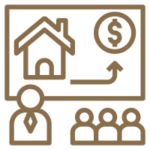 Estate Planning
Having built up wealth throughout one's life, the challenge is to leave a tidy Estate situation.
Estate Planning is an area that does require expert advice and a well thought out logical plan. A good Estate Plan will effectively:
Protect family assets from the State and other potential creditors.
Transfer wealth through to the next generation in a fair and equitable way.
Minimise the risk of litigation brought about by disaffected family members.
Future Vision Financial Advisers are skilled in the use of Family Trusts and other vehicles as Estate Planning tools and can provide you with appropriate advice for your particular circumstances.